Enjoy Light is Returning :  A Song From My Forthcoming Album
Please enjoy this song as my gift to you. It's from my forthcoming album called SoulFire. To me, this song is about the light of the feminine. And as we each SHINE our light and help create greater balance with the masculine energies here on Earth, our planet will get more and more healthy and whole. It also speaks to the great Earth Mother, who is lovingly and tenderly calling each of us to come home, back into alignment with Her.
The song starts off in a slow and quiet place, and then it picks up it's pace and transforms into a funky danceable groove. Originally written by Charlie Murphy, I have adapted the song to fit my own style and added news choruses and my own ending (with a little borrowed groove from Sting as well. I'm sure he won't mind….)
Right Click Download Button and choose "Save Target Link As" to Save to Computer. To listen to the song first, please click on the download button. Then you can go to the file menu and select "Save Target Link As" to save the file.

Sacred Alchemy CD
Here is the Music Player. You need to installl flash player to show this cool thing!
"Sacred Alchemy" Album Purchase Options

Digital Album (instant mp3 download)
Includes 2 Bonus Guided Meditation Tracks

$ 7.99

Physical CD Purchase

$15.98

Rev. Devaa Haley Mitchell is a spiritual guide, speaker, and musician, offering devotional music and Soulful Women programs to support the feminine awakening of our planet. She also founded and hosts the Inspiring Women Summit, a virtual gathering with over 56K participants from more than 160 countries (www.inspiringwomensummit.com).
Devaa's debut album, Sacred Alchemy is a breakthrough album for the awakening and liberation of the Divine Feminine, bringing ALIVE 13 faces of the Goddess with songs that range from sexy and untamed to reverential and tender.
If you long to live with passionate fullness as the radiant being you are, you will love this ALBUM!
The full Sacred Alchemy album, recently released in September of 2011, celebrates and embraces the feminine spirit from diverse traditions, including Tara, Pele, Kali, Isis, Mary Magdalene, Shekinah and MORE! The Shakti power will move through you with this album, which is designed to help you ignite your radiant, soulful self. Stay tuned!
If you long to live with passionate fullness as the radiant being you are, this is YOUR album, an initiation into the Full-Spectrum-Feminine that is surging into power around the world.

Birth Of A New Way Video

Let the Goddess Sing Through You!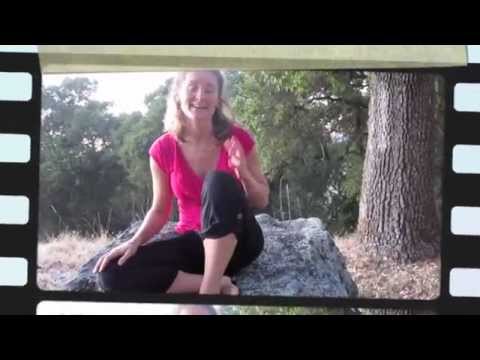 Introducing the Sacred Alchemy Album. Devaa gives us the "behind the scenes" story of her new album, Sacred Alchemy. She speaks about her experiences opening her heart through the chanting in India, as well as the many archetypes of the Sacred Feminine she explores in this album.
Light Is Returning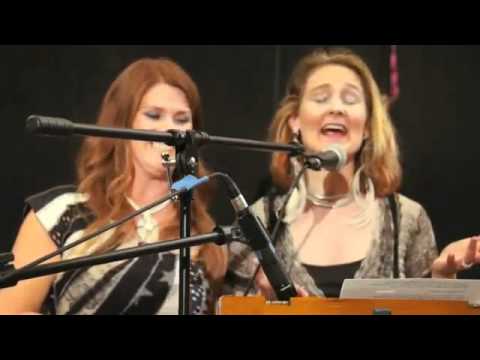 Music selections from 2011 Winter Solstice event at Open Secret Bookstore, San Rafael CA


Aphrodite Song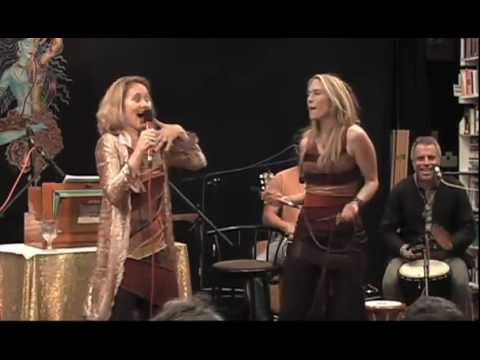 Here's a clip of the "Aphrodite" song from Devaa Haley's new album Sacred Alchemy. This clip is from her CD Release party, where she is joined by vocalist Sarah Eden Davis at the Open Secret Bookstore (San Rafael, Ca)


About Devaa's Music
Devaa Haley's music style can be described as world sacred music, inspired by many traditions across the globe. Many of the songs are originals written by Devaa, using more traditional sounding chants and lyrics overlaid on top of more modern ambient grooves. Some of the songs are rooted in the Hindu "kirtan" tradition, which uses Sanskrit mantras in a call and response format.
Devaa's music is intended to express the glory of God/Goddess and love for Spirit embodied in us all that surrounds us. This devotional music sinks deeply into our hearts to give us the experience of different aspects of the sacred as expressed in many spiritual traditions. The songs are intended to engage the listener and evoke a deep state of "beingness." The simplicity and repetitive nature of the music allows the sacred qualities evoked through melody, rhythm and heart-felt expression, to take root in the listener.
A major theme in Devaa's music is the exploration and expression of wisdom and power of the sacred feminine. She works with different aspects of the Goddess from multiple traditions including Hindu, Sufi, Buddhist, Christian, Jewish, Pagan, African and other Earth-Based traditions. Devaa often sings accompanied by the harmonium (a traditional Indian pump organ), but her music is layered with many other instruments and talented musicians who offer their voice, drums, base, guitar, flute, harp and saxophone–among others–to enhance the experience.